About Swift Creek Plumbing Company: Plumbing Services from a Passionate Team
At Swift Creek Plumbing Company, we are more than just a plumbing services provider – we are your trusted partners in ensuring the well-being and functionality of your home's plumbing systems. With a passion for excellence and a commitment to customer satisfaction, we have been proudly serving Chesterfield, VA, and the surrounding areas for over a decade.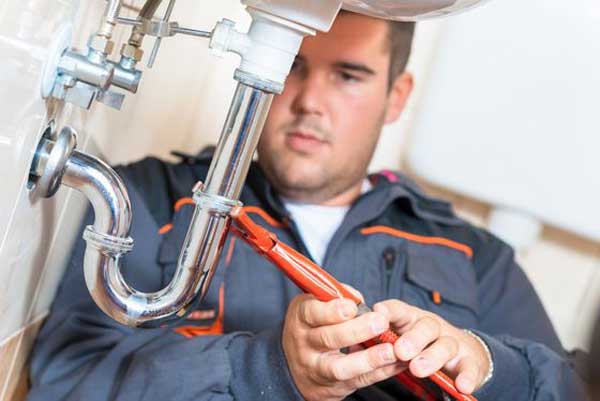 A Family-Owned Tradition of Excellence
As a family-owned and operated business, we understand the importance of a safe and comfortable home. That's why we have built our company on a foundation of integrity, professionalism, and personalized service. When you choose us, you can be confident that you are receiving the highest quality plumbing services delivered with care.
Unparalleled Expertise and Service
With our team of highly skilled and experienced professionals, we bring a wealth of knowledge and expertise to every project we undertake. From water heaters and faucet repairs to drain inspections and burst pipe repairs, we handle it all. Our comprehensive range of services also includes toilet installations and general plumbing solutions, ensuring that your home's plumbing needs are met efficiently and effectively.
Exceptional Results and Customer Care
At Swift Creek Plumbing Company, we go above and beyond to deliver exceptional results for our customers. We take the time to understand your unique needs and concerns, providing personalized solutions that are tailored to your specific situation. Our goal is not only to fix the immediate plumbing issue but also to establish long-lasting relationships based on trust and reliability.
Your Satisfaction Is Our Priority
We are proud to be fully insured and licensed, giving you the confidence and peace of mind that your plumbing project is in capable hands. With a focus on superior workmanship, attention to detail, and timely completion, we strive to exceed your expectations at every turn.
Contact Us Today for Swift Service
Experience the Swift Creek Plumbing Company difference for yourself. Give us a call at (804) 533-8203 or email us at swiftcreekplumbingcompany@gmail.com to discuss our plumbing services or schedule a service. We are here to provide you with the highest level of service and ensure that your home's plumbing is in the best possible condition. Trust us to be your reliable plumbing experts, dedicated to your satisfaction.