Faucet Repair: Expert Solutions for Dripping Faucets
Are you tired of dealing with a leaking or malfunctioning faucet? Swift Creek Plumbing Company is here to provide expert faucet repair services that will restore the functionality and efficiency of your faucets. Trust our experienced team to address all your faucet-related concerns promptly and effectively. Call us today at (804) 533-8203 for a free estimate.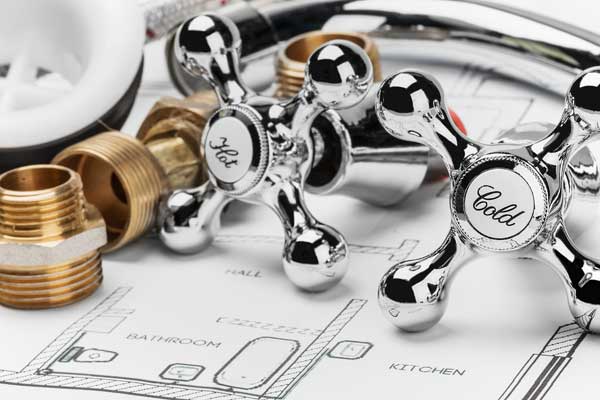 Why Choose Swift Creek Plumbing Company for Faucet Repair?
Experienced Professionals: Our skilled technicians have extensive experience in diagnosing and repairing various types of faucet issues. Whether it's a dripping faucet, a loose handle, or low water pressure, we have the expertise to fix it efficiently.
Quality Repairs: We believe in delivering lasting solutions. Our team uses high-quality replacement parts and follows industry best practices to ensure that your faucet repair is done right the first time, preventing future problems.
Prompt Service: We understand the inconvenience caused by a malfunctioning faucet. That's why we prioritize prompt service. Count on us to arrive at your location on time, ready to assess the issue and provide efficient repairs.
Personalized Approach: At Swift Creek Plumbing Company, we take the time to understand your specific faucet repair needs. We tailor our solutions to meet your requirements and ensure your satisfaction with our work.
Common Faucet Issues We Repair
Dripping Faucets: If you have a faucet that drips incessantly, not only is it annoying, but it also wastes water and increases your utility bills. Our team will identify the underlying cause of the drip and perform the necessary repairs to stop it.
Leaky Cartridges or Valves: Leaks can occur due to worn-out cartridges or faulty valves. Our experts will diagnose the source of the leak and replace the damaged components, ensuring a reliable and leak-free faucet.
Low Water Pressure: If your faucet is experiencing reduced water pressure, it can be due to sediment buildup, mineral deposits, or a faulty aerator. We will inspect your faucet, clean or replace the necessary parts, and restore proper water flow.
Handle Repair or Replacement: Loose or broken faucet handles can make it challenging to control water flow. Our team will repair or replace the handles, restoring functionality and ease of use to your faucet.
Faucet Problems? Call Swift Creek Plumbing Company
Trust Swift Creek Plumbing Company for all your faucet repair needs. Contact us today at (804) 533-8203 to schedule an appointment or discuss your specific requirements. We are committed to providing reliable, efficient, and long-lasting faucet repair solutions for your complete satisfaction.