Emergency Burst Pipe Repair Services: Swift Solutions When You Need Them
Dealing with a burst pipe emergency? Swift Creek Plumbing Company is your trusted partner for prompt and reliable services. We understand the urgency and potential damage that a burst pipe can cause, which is why we offer immediate assistance to mitigate further harm. Call us now at (804) 533-8203 for emergency burst pipe repair.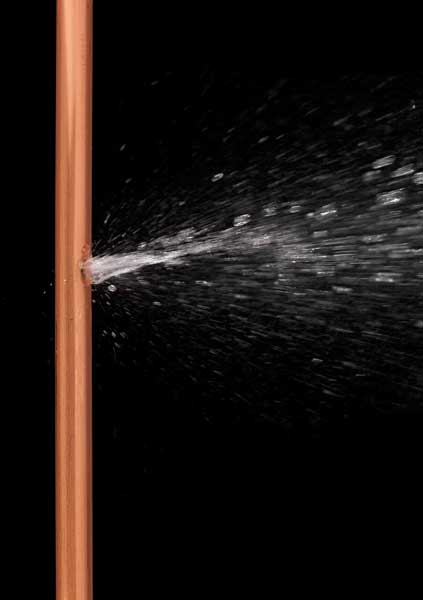 Why Choose Swift Creek Plumbing Company?
Rapid Response: We prioritize emergencies and understand the need for swift action. Rest assured that we will arrive at your location quickly, ready to assess the damage and provide effective repairs.
Expert Technicians: Our skilled technicians have extensive experience in handling burst pipe repair services. Equipped with advanced tools and techniques, we accurately locate the burst, minimize water damage, and perform efficient repairs to restore your plumbing system.
Comprehensive Solutions: Burst pipes can lead to significant water damage and disruption. At Swift Creek Plumbing Company, we offer comprehensive solutions to address the issue fully. We not only repair the burst pipe but also provide preventative measures to minimize future risks.
Quality Workmanship: We take pride in our craftsmanship and strive for excellence in every repair. Our team uses high-quality materials and follows industry best practices to ensure durable and long-lasting results. We stand behind our work and guarantee your satisfaction.
Swift and Effective Burst Pipe Repair Services
When faced with a burst pipe, immediate action is crucial to prevent further damage. Here's what you can expect when you choose Swift Creek Plumbing Company for burst pipe repair:
Emergency Response: Contact us at (804) 533-8203, and our dedicated team will guide you through the necessary steps while dispatching a technician to your location without delay.
Damage Assessment: Our experts will quickly assess the situation, locating the burst pipe and evaluating the extent of the damage.
Water Mitigation: We take immediate measures to minimize water damage and prevent further flooding. Our team will employ effective strategies to control the water flow and protect your property.
Professional Repairs: Our skilled technicians will repair or replace the burst pipe using high-quality materials and precise techniques. We ensure that the repaired pipe is secure and leak-free.
Preventative Measures: To safeguard against future burst pipe incidents, we provide recommendations for preventative measures, such as insulation, pipe reinforcement, and regular maintenance.
Burst Pipes? Don't Wait; Call Now
Trust Swift Creek Plumbing Company for reliable burst pipe repair services. Contact us at (804) 533-8203 for immediate assistance. We are here to restore the integrity of your plumbing system and minimize the impact of a burst pipe emergency.